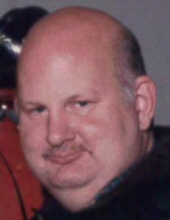 Obituary for John Havill
John Robert Havill, 73, of Mechanicsville, and lifelong resident of Mount Vernon, passed away on Tuesday, June 7, 2022, at St. Luke's Hospital in Cedar Rapids. Stewart Baxter Funeral and Memorial Service of Mount Vernon is assisting the family. John wished to be cremated and to have a private family service. No visitation or funeral will be held.
Survivors include his mother, Maxine of Mechanicsville; three siblings, Sue Hadenfeldt of Cedar Rapids, Warren (Denise) Havill of Mount Vernon and Kevin (Doretta) Havill of Oelwein; and several nieces and nephews.
John was preceded in death by his father; Charles; and a brother, Mike.
John R. Havill was born Sept. 26, 1948, in Cedar Rapids, the son of Charles and Maxine (Nation) Havill. John grew up in Mount Vernon, where he attended Mount Vernon High School. He worked as security for Cornell College and as a dispatch for the Mount Vernon Police Department. He served on Mount Vernon's Volunteer Fire Department. John enjoyed the time he spent with his nieces and nephews and with the staff and residents of Mechanicsville Specialty Care.
Memorials may be given in John R. Havill's name to the Mount Vernon/Lisbon Police Department.
Please share your support and memories with John's family on his Tribute Wall at www.stewartbaxter.com under obituaries.
Read More